I figured I'd post this here, since this forum is getting the heaviest traffic right now, and most of those interested in this tidbit will find it easier this way.
Short of it: I'm moving out of state on May 16th.
Long story: After many moons of depression and emotional ups and downs, the supernatural power of your choice (or lack thereof) saw fit to to provide the perfect woman for me.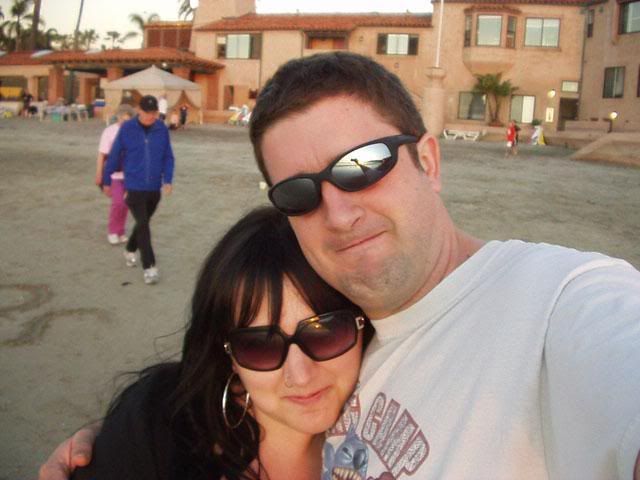 I met Michele through a forum for City of Heroes, and we hit it off pretty good from the start. We have been flirting mercilessly since about October or so, and she finally made it out here last month to visit. We had the best weekend EVAR, and emotions and feelings hit us both out of left field. Yep, I'm in love again. *cue the sappy music*
So, the only thing holding us back was her living in Wisconsin. Well, since her moving here is not an option (she has a daughter from a previous marriage, and legally has to stay near the sperm-donor), and since I have nothing to hold me here in San Diego anymore, I have decided to pack my DVDs and RPG books (because that's more or less all I own) and relocate.
I have had a lot of supporting words and sentiments from friends and family alike. It's not much of a secret that I am very tired of being here in So Cal. As a single guy, life is rough. So, I am going where the good stuff is, and am very happy for it.
So, this will be my farewell hurrah with you fine folks! I hope it's a good one. And I will miss (almost) all of you terribly. But, I will still be available online. Via here, MySpace, WoW and CoH, to name a few.