Count Zero wrote:
I think too many MMO's focus on the grind and having tons of levels. I would rather have fewer levels and crunching and more content. Most designers haven't figured out the game isn't about leveling, but about the play itself. Players will gladly play a game that has no persistence if the game play is good.
mmm... I get your point, but I disagree. MOST MMO players (myself included) LIKE leveling their toon. Getting more levels is fun. Getting new powers and new equipment is fun. This is what drives the vast majority of the millions in WoW. Thus, tooling your game to what the majority of the paying public enjoys is not a bad idea.
However, you are correct in that there are a lot of gamers out there that would stick around on a game that is fun to play even if the number of levels is pretty small, as long as there is plenty of stuff to do once you max out your level. If you hit max level, and the game is done, you quit playing, which is bad for a persistent game like MMO's. Thus, adding new levels is an easy fix to this problem, because coming up with new challenges for a maxed level toon is tough.
All that said, I wanted to share my DDO toon, Cozar Silverblade the Warforged Fighter.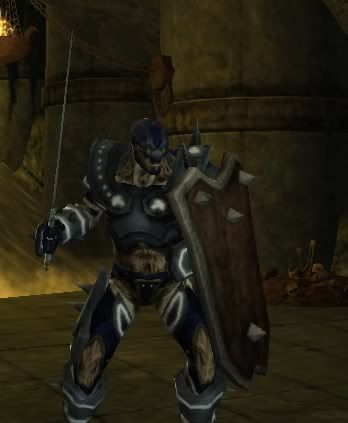 -Chris